Komz is aim to concentrate all apps in one.
Regroup all your services and easily manage notifications to increase your productivity.
This product is is compatible with Windows 7 to 10, Linux (AppImage)
2 versions of Komz
There a free and a professional version.
The free version give you access to a lot of functionalities, and the professional will extend even more !
Check the comparison
Multiple account
Visualize all your accounts easily running with instant messages.
Icon notifications

Disconnected icon

Message icon

Notification icon
Theme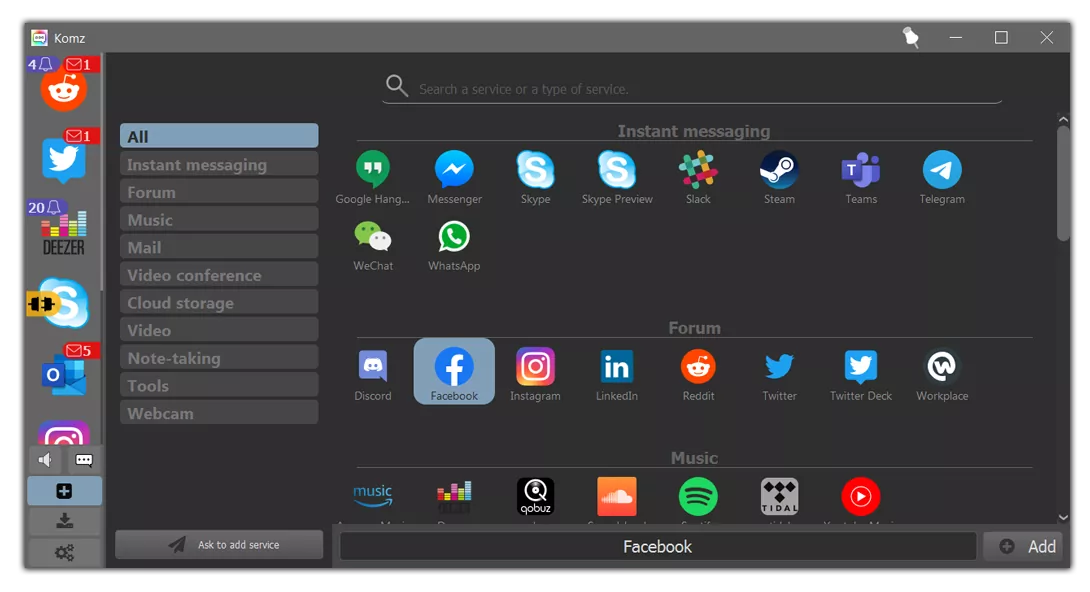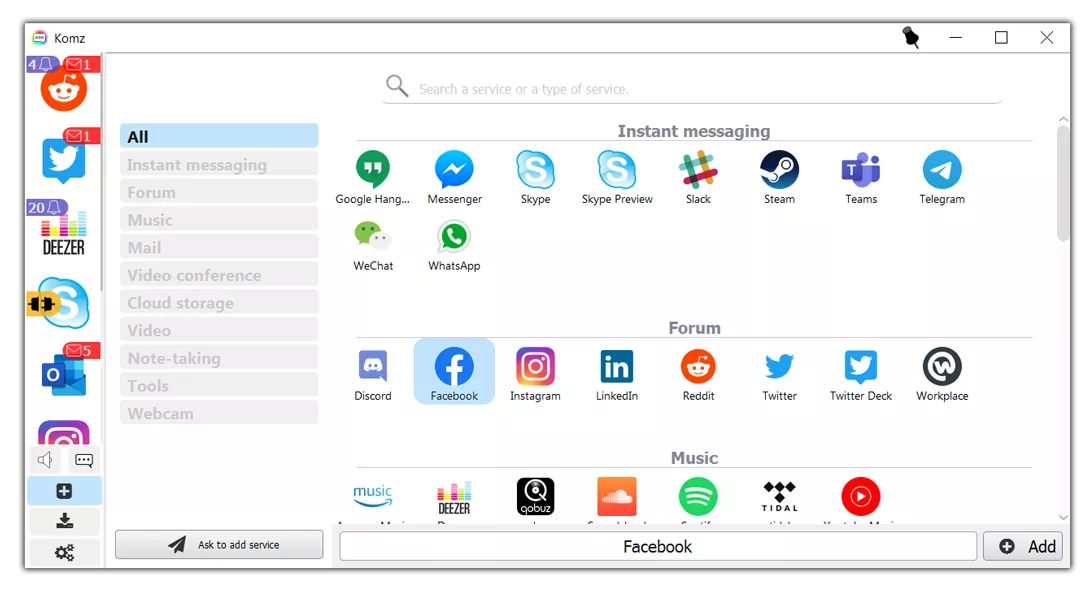 DARKLIGHT
Download manager
Search for a downloaded file easily!
Supported Languages