Komz is aim to concentrate all apps in one.
Regroup all your services and easily manage notifications to increase your productivity.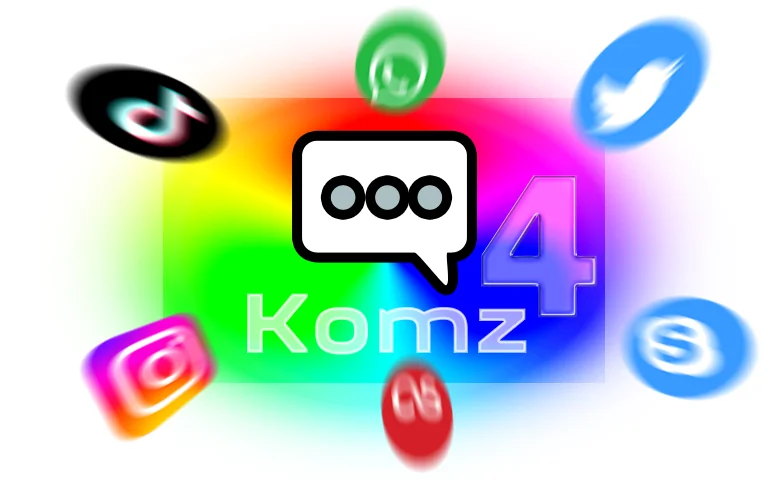 This product is is compatible with Windows 7 to 11, Linux (AppImage)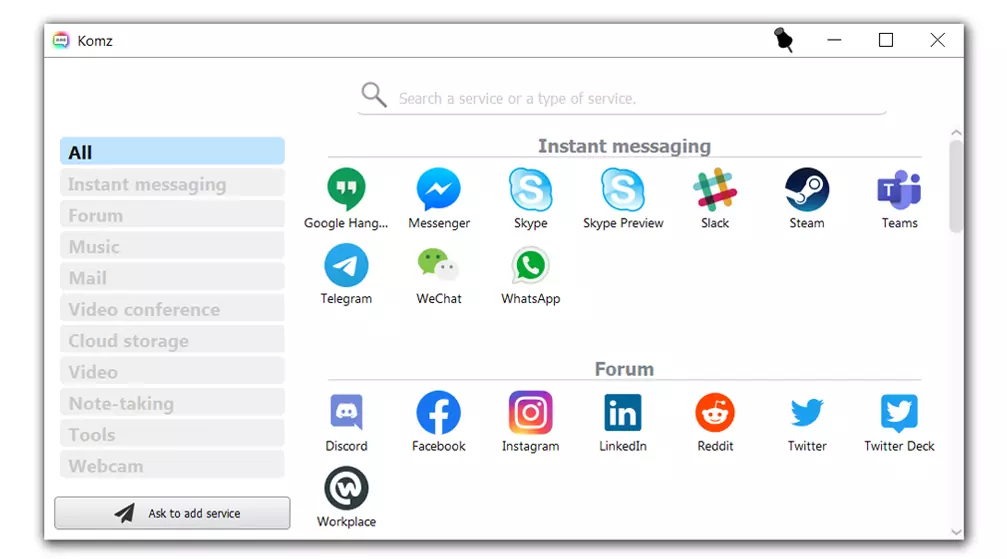 Main functionalities:
– Notifications
– More than 50 services
– Auto login with cookie on restart
– Spell check in multiple language
– Select UI/Browsing language
– Multiple account on same service
Download
Read More
Control your music from the title bar

Customizable remote control for music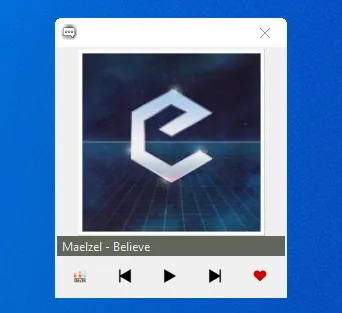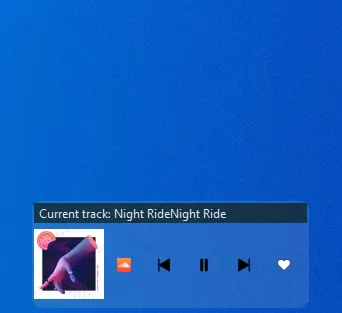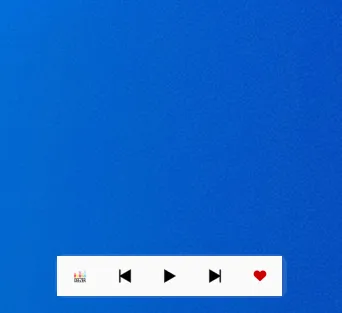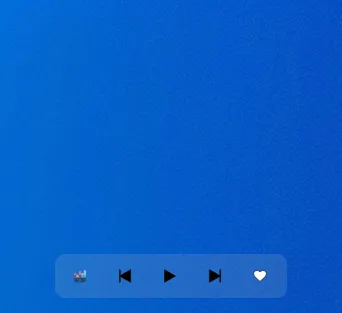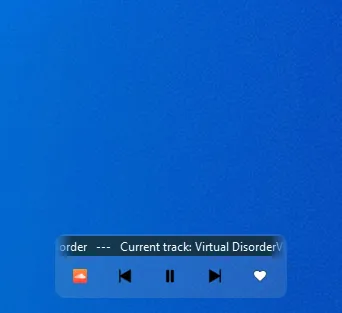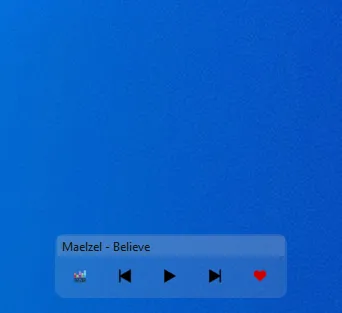 Theme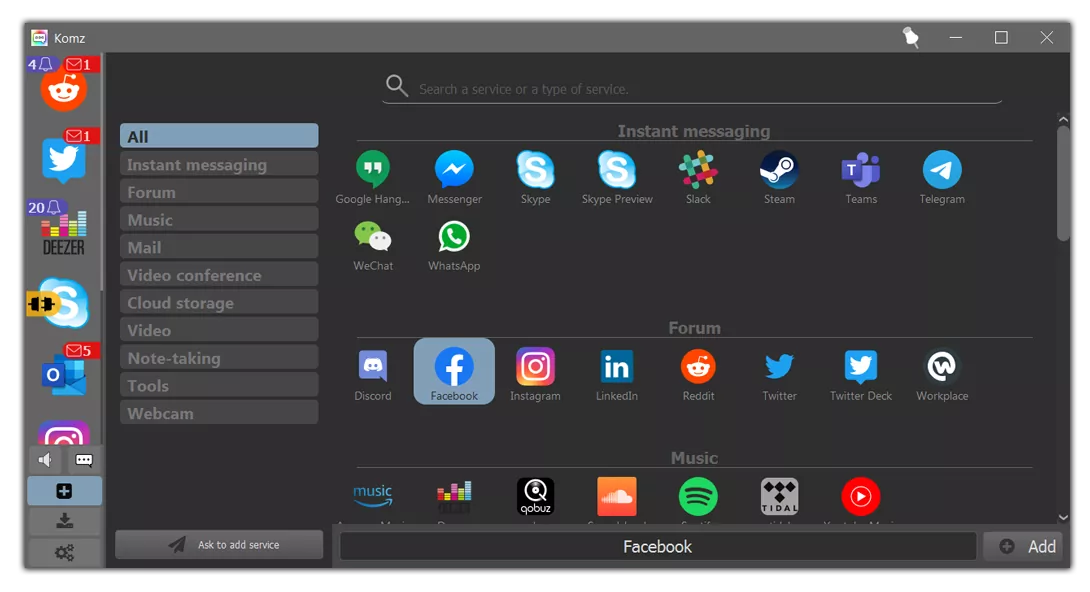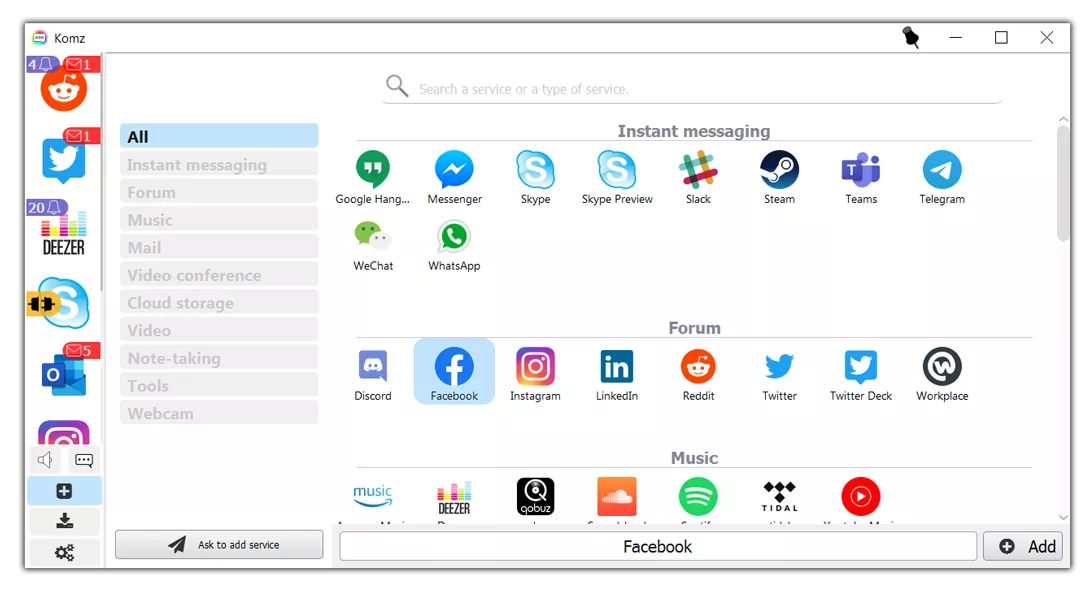 DARKLIGHT
Icon notifications

Disconnected icon

Message icon

Notification icon
Multi workspace
– Manage multi workspace
– Enable service to work in background
– Customize name and color of workspace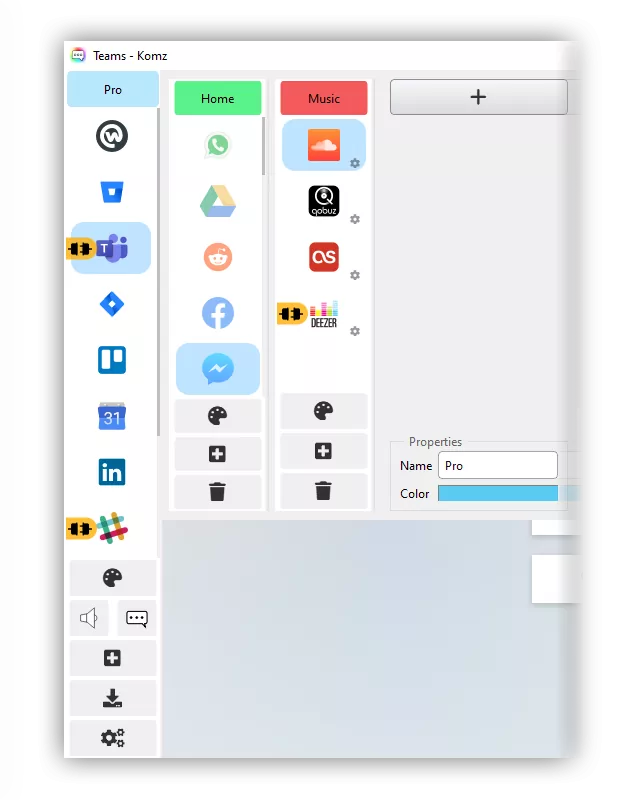 Get started !
Download, install and add your first service.
Security
– No password saving!
– Keepass/Bitwarden/… compatible with AUTO-TYPE
– Always use https
– Prevent Cookie Stealing
– Each service are isolated
– External link are open inside your favorite browser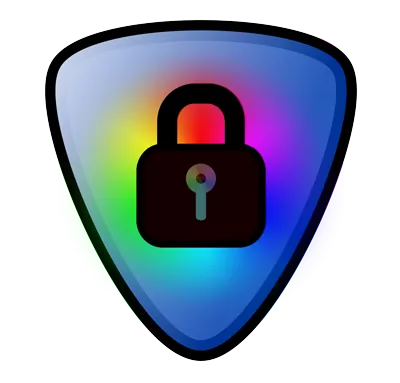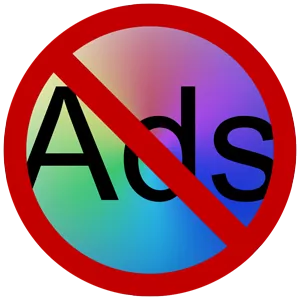 Block Ads
– Custom fast engine to block ads.
– Choice to enable ad blocker for each service..
– Select your ad blocking type.
– Automatic update of blocked ads rules.
3 versions of Komz
Free, Professional or Enterprise.
The free version give you access to a lot of functionalities, the professional will extend even more, if you want a personalized version, with personalized services, ask for it!
Free or Pro ?
Download
Multiple account
Visualize all your accounts easily running with instant messages.
Download manager
– Easily search for a downloaded file!
– Get visual confirmation that the file still exists on the drive if the file name is not greyed out.
– Destroy the file easily.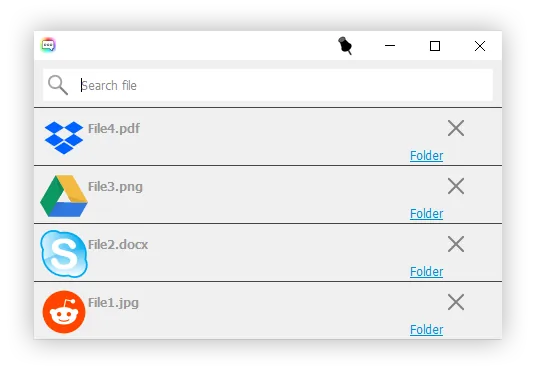 Supported Languages